Biography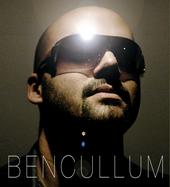 Ben Cullum is a musician, composer, and record producer based in the United Kingdom. He aquired his music degree and began work as a session bass guitarist. Soon after, he began working for Rare Ltd, composing music for games and providing voices for characters on many different games, including the Perfect Dark series.
Cullum is the older brother of Jamie Cullum, and helped him write some of his songs. Ben also has written his own single Can't Get Better Than This released in 2005.
Cullum and the Star Fox Series
Ben Cullum provided the English voice for Falco in Star Fox Adventures and Super Smash Bros. Melee. He also helped compose some of the music in Adventures alongside David Wise.
Reference
Ad blocker interference detected!
Wikia is a free-to-use site that makes money from advertising. We have a modified experience for viewers using ad blockers

Wikia is not accessible if you've made further modifications. Remove the custom ad blocker rule(s) and the page will load as expected.