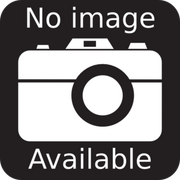 David Wise
is a British composer who worked for
Rare
up until late 2009 and has since become a freelance composer and sound designer, founding a new personal studio (known as 'David Wise Sound Studio') the following year. He composed the music for
Star Fox Adventures
.
In addition to Adventures, David Wise has composed the music for a great many games (including the Battletoads series and the Donkey Kong Country series), and is one of the more accomplished composers in the industry. For a more complete list of his works, see his article on Wikipedia.
References
Ad blocker interference detected!
Wikia is a free-to-use site that makes money from advertising. We have a modified experience for viewers using ad blockers

Wikia is not accessible if you've made further modifications. Remove the custom ad blocker rule(s) and the page will load as expected.