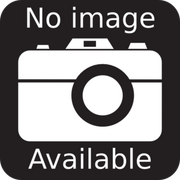 | | |
| --- | --- |
| | This article needs pictures. You can help Arwingpedia by uploading pictures. |

Lev Liberman is an American voice actor who performed the voice of Pigma Dengar in Star Fox: Assault. He also voiced a primate ruffian at Sargasso Hideout (the one seen in the mission briefing and when Star Wolf appears) in the same game.
In addition to his work on Assault, he voices the Narrator in Fire Emblem: Radiant Dawn. In Tornado Outbreak, he has the roles of Nimbus, Wind Warrior, and Stone Stomper. Liberman also plays vampire Lord Erebus in Demigod, and portrays 16 characters in Tabula Rasa. He voices the Berserker (Male) and other roles in the game Torchlight II.
External Links
Ad blocker interference detected!
Wikia is a free-to-use site that makes money from advertising. We have a modified experience for viewers using ad blockers

Wikia is not accessible if you've made further modifications. Remove the custom ad blocker rule(s) and the page will load as expected.