Smart Bomb
Talk

6
558pages on
this wiki

Smart Bombs, known as B-bombs, Nova Bombs, or simply bombs to pilots and trainers, are high-yield, compact and effective explosives used in both deep-space and atmospheric conflicts. Nova Bombs give off a large flash and explode over a respective blast radius, allowing an ace pilot to take out, at most, a squadron of unshielded star fighters with one shot or clear a pathway in the Meteo Asteroid Belt. Nova Bombs can be fired point-blank or receive telemetry data from a Targeting Computer, and even be detonated by impact or remote. Arwing star fighters have large magazines of bombs, as do first generation Landmaster tanks. They are either dropped by enemies or delivered to the Star Fox Team by R.O.B. 64 from aboard the Great Fox. They are designed by Slippy Toad. It was these powerful explosives that saw the final end of the evil mad scientist Andross.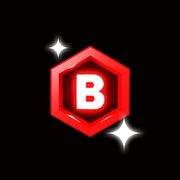 Smart Bombs are used by pressing the B button. After being launched, one can detonate it by pressing the B button again. If the Laser for the vehicle is being charged and it locks on to a target, one can press the B button so the bomb, instead of the laser, homes in on the opponent. In Star Fox Command one has to use the stylus to drop the Bombs. Different starfighters each sport their own magazine capacity. In the Landmaster, Bombs are fired in an arc, as if thrown. Up to nine bombs can be stocked up on in Star Fox 64 and Star Fox Assault, yet the Arwings during Star Fox Adventures can only take three.
Instruction booklet references
Edit
Star Fox 64: Smart Bomb: "The number of smart bombs will increase by one."
Star Fox Assault: Smart Bomb: "Press B to launch one of these bombs and press again to detonate."
In the Super Smash Bros. seriesEdit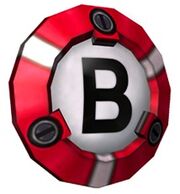 The Smart Bomb has recently appeared in Super Smash Bros. Brawl? as a throwing item. It is one of the most powerful thrown items in the game. Upon impact with an opponent or obstacle, or after traveling a certain distance through the air, the Smart Bomb will explode in a circular blast, getting larger and larger until it stops. It deals fair damage and has high knockback. The damage meter of any player caught in the explosion will quickly rise until the explosion stops. At this point, the aforementioned player will be sent flying. It seems one can only DI out of the blast by moving above or below it, but not left or right. Occasionally, the bomb will be a dud. When this happens, it will make a unique sound and will only explode if it is hit or if enough time passes.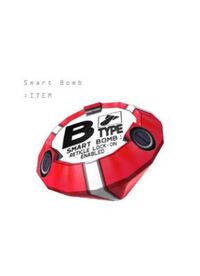 Trophy Info
Edit
"A bomb that explodes and causes damage to all characters within its range when thrown or attacked. The explosion from this device is so large, the player may be caught in the blast if he or she is not careful. In Star Fox, this item will explode after a set time or can be set off immediately with a button press."
The standard number of Smart Bombs when starting a new game in Star Fox 64 is three. The player will start their next mission with whatever amount they held from the previous mission. If the player chooses to restart a level, the bomb magazine will return to three bombs. In Star Fox Assault's story mode, the amount of Smart Bombs kept by the end of a mission will automatically be subtracted back to zero by the next mission, no matter how well the mission was performed.