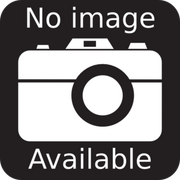 | | |
| --- | --- |
| | We need your help, users! This article/section is a stub, meaning there is little information to fill its contents and needs more information to expand it upon. If you know any information taken from gameplay or strategy guides, you can help Arwingpedia's article by expanding it. Referenced sources are appreciated. Hurry users! |
| | |
| --- | --- |
| | This page or some/one of its sections may require clean-up, or is in need of new information due to the release of an upcoming game. If you would like to help, try editing the page to fix any grammar mistakes or false information. |
PukPuk Birds are creatures in Star Fox Adventures that are bred by the SharpClaw for their eggs, which are a SharpClaw delicacy. The actual birds are not seen in-game, but they are said to be big birds, as mentioned in the explanation for their eggs.
Ad blocker interference detected!
Wikia is a free-to-use site that makes money from advertising. We have a modified experience for viewers using ad blockers

Wikia is not accessible if you've made further modifications. Remove the custom ad blocker rule(s) and the page will load as expected.