Hey all.
From all of us at the Arwingpedia, we'd like to feature a special sweepstakes hosted by YouTuber AbdallahSmash026. By clicking the link below, you can enter for a chance to win a copy of Star Fox Zero, one of two Star Fox Zero Collector Edition Prima Guides, or one of four Amiibos in his giveaway.
Check it out right here.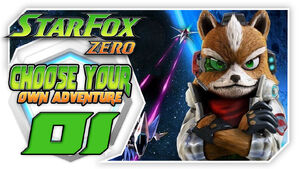 More importantly, you will be able to find his very own complete choose your own adventure series at his channel at midnight April 21st by clicking here.
Ad blocker interference detected!
Wikia is a free-to-use site that makes money from advertising. We have a modified experience for viewers using ad blockers

Wikia is not accessible if you've made further modifications. Remove the custom ad blocker rule(s) and the page will load as expected.